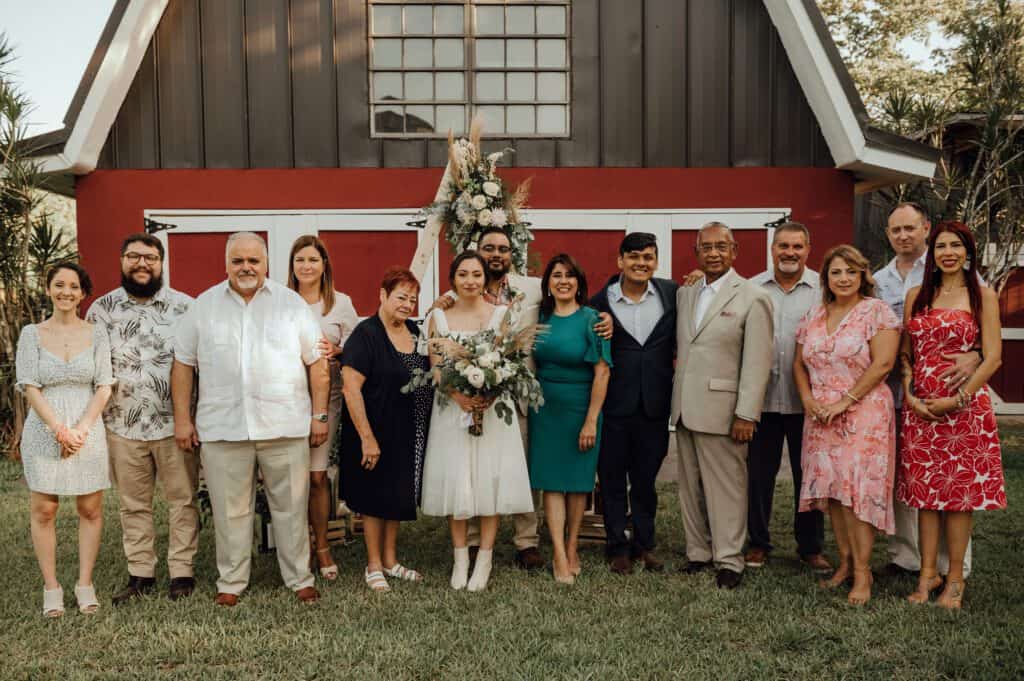 Picking a wedding date is likely the single biggest planning decision a couple will make in their lives. The chosen date impacts the expense of the ceremony, venue possibilities, and the plans of possibly hundreds of people.
The conventional decision is to pick a Saturday in the warmer months of the year. And, if possible, to grab a three-day weekend like Memorial Day or Labor Day.
But, of course, not all couples can or want to pick a traditional date. Some people have always dreamed of a winter wedding, while others are just looking for cost savings on this now exorbitantly expensive event.
So which wedding months are the most popular? Here's a list of the top five wedding months most in-demand — and the least popular, if you're wondering.
5 – August
Ten percent of couples are married in August, making it the fifth most popular month of the wedding. August is a popular holiday season (especially for students or those working in education), so your guests may feel more inclined to escape from the office during this time of year to travel to your wedding location. While it's one of the warmest months of the year, late August marks the start of the hurricane season peak on the East Coast, so there's some risk element involved in hosting an August wedding in that area.
4 – May
Springtime is a romantic season inherently, and couples certainly prefer May flowers to April showers! May is, for good reason, one of the most popular wedding months (11% of couples marry in May)—warm weather and the feeling of rebirth and renewal that spring brings, which is so suitable for a wedding. In fact, springtime has historically been the most popular wedding season, but it is now in third place.
May also kicks off the so-called "peak wedding season," which runs through October. Wedding venues and vendors are most in-demand in this season, so if you are hosting your big day during this time of year, you will face more competition for desired vendors.
3 – June
Summer brings for many a time of relaxation and holiday mode, so it's no surprise that June is one of the most popular wedding months, with 12 percent of couples getting married in June. Summer is in fact the second most popular wedding season (spoiler alert: fall gets the top spot), and 30% of couples get married in the summer. Temperatures in June tend to be slightly milder than steamy July and August, so it's no wonder couples choose summer soirees this month. In fact, June was the most popular wedding month in 2015!
2 – September
Here's a fun fact about weddings: couples love falling marriages. As it turns out, 38% of couples get married in the fall, and September is the second most popular wedding month, with 15% of couples getting married that month. September provides that feeling of fall but offers the still warm summer weather in many parts of the country (although you're going to run the risk of hurricanes on the East Coast like August).
1 – October
October has been the most popular wedding month for the past two years running (in 2017, 16 percent of weddings took place in October, and 15 percent in 2016). In fact, in October (the 7th, 14th, and 21st) there were three of the most popular wedding dates in 2017. Whether you're hosting a fall-themed wedding or not, there's so much to love about this time of year — crisp air, cozy atmosphere, changing leaves (hello, wonderful photo ops!), pumpkins, apples, and more! So raise a glass of cider for weddings to October, the most demanded month!
And the least popular wedding month, if you're curious, is … January.
Not surprisingly, when it comes to popular wedding months, January is at the bottom of the list. Outdoor weddings are just not an option in January in many parts of the country due to the cold weather and increased chances of snow, so couples generally tend to shy away from winter weddings. We think winter weddings have their advantages, though. During the off-season, some vendors offer discounts and your guests will enjoy having a fun event to attend during the often dreary, colder months.
Choose the best wedding month of your preference and let Us help you make your dream day a reality. Start with a quick estimate here