When it comes to celebrating Valentine's Day, we all aim to make the day extra special for our loved ones. That may mean the traditional romantic dinner and exchange of homemade Valentine's Day gifts, but doing something a little more creative and one-of-a-kind can help show your main squeeze how much they really mean to you.
1. Play a game
When was the last time you played a game with just the two of you? Pick a favorite from the closet, or try a new couple's themed game, like Talk, Flirt, Dare, or Our Moments.
2. Recreate Your First Date
Go to that restaurant where you first met or the cocktail bar where you said cheers over martinis, and reminisce over your first impressions of each other. If your first date was totally awkward, have a first-date "do-over" and replace it with fresh new memories. Feel like celebrating with friends instead? Round up your pals and make it a group date.
3. Build a Bonfire
Stoke a roaring fire on the beach, at the park, or in your backyard. Enjoy the evening just you two, make it a double date, or invite all of the people you love to partake.
4. Belt out Some Karaoke
Depending on your mood, choose from the top love or breakup songs, or songs
about independence. And if you feel like belting it out in the comfort of your own home, karaoke apps like Smule or Yokee can help with that.
5. Go to a Jazz Club
Listening to live music in a dimly lit jazz bar is sultry and intimate. Plus, you can usually snag a reservation if you're up for cocktails and appetizers.
6. Go stargazing
You don't need a telescope to set up a stargazing date. Just head to your own backyard with a warm, outdoor blanket and use a stargazing app to help identify constellations in the night sky.
7. Play tourist in your own town.
Is there a landmark in your town that you've always wanted to visit? Or a museum you've never seen? Become tourists in your own home and finally check off one or two of those bucket list items you keep putting off. Get into the role by snapping tons of pictures throughout the day.
8. Practice yoga together.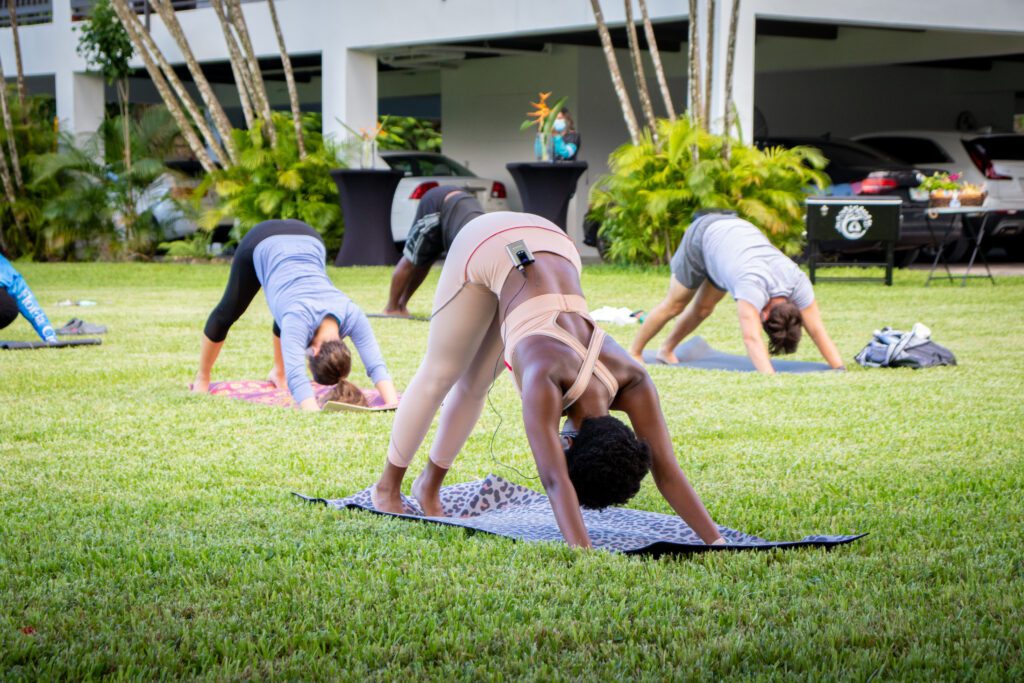 Enjoy some Zen time together while stretching and breathing in sync. Stay tuned for our yoga classes with our wellness calendar.
9. Take a class together
Is there a skill you both want to brush up on? Learning something new together is a great way to bond. Try a cooking class, dance lesson, or golf clinic, or visit masterclass.com for more ideas.
A stunning outdoor experience at The Pleasant Garden, surrounded by nature, candle lights, and carefully-curated live entertainment by talented local artists. A safe, comfortable, and socially distanced event. Get your tickets here.
Resources: countryliving.com, brides.com, goodhousekeeping.com.